X-ray Vision and Laser Eye: Natasha Demkina & Rafael Batyrov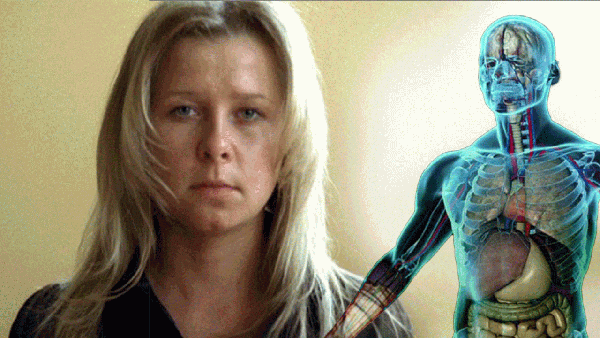 Radiation therapy makes it possible to irradiate a person so as to observe organic or bone damage. In popular parlance, a person with an X-ray vision pierces through people, but does not necessarily examine them. In Russia, however, two adolescents live with a strange faculty which allows them, literally, to irradiate others and to diagnose illnesses.
From a simple look to a medical look
Natasha Demkina is from Saransk, east of Moscow, and is 17 years old. Since her 10 years, it is known that she can modify at will her vision of people, passing, as she says, from a normal look to a medical look. In other words, she has the ability to see through people in order to examine them from a clinical point of view. Despite this ability, she is not yet able to examine herself. At age 10, she described the internal organs of her mother and other family members. Faced with this attitude, considered morbid, the little girl was taken to a doctor. There she drew the man's stomach with an ulcer. The doctor was amazed because he knew he had this disease.
Divine gift
In early 2004, the BBC reported on this mysterious faculty. Natasha was introduced to four unknown people who needed to be examined. Four times she made the right diagnosis: a missing kidney, spinal injuries, a shoulder injury, and an operative scar on the spleen. Both the presenter and the doctors invited to observe the experiment were visibly very impressed, because Natasha seemed genuinely able to look through people.
She immediately became famous and, from that day, patients line up outside her door. Natasha observes them all and gives her diagnosis, completely free of charge. She is convinced that this faculty is a divine gift that no one can explain, and that it is her duty to share it with her contemporaries. Irina Katschan, the head doctor of her city hospital, knows Natasha well: "She makes an incredibly high number of correct diagnoses."
People flock in search of healing
A native of the Republic of Bashkiria, in the southeast of Russia, Rafael Batyrov is 11 years old. He has the paranormal ability to be able to identify other people's illnesses through a mirror. According to patients, who keep coming, he would even be able to treat them. Since the media attention has focused on Rafael, the family home, like that of Natasha Demkina, has been besieged by a crowd of people. The young boy discovered his gift a few years ago, when his father spoke to him about the power some people had to see inside others. He then asked his father to stand in front of a mirror, essential for Rafael to make his diagnosis, and identified lung cancer. Rafael's mother, Rasima Batyrov, is a teacher. Filled with pride, she tells how her boy has already healed several of his colleagues.
The boy with the laser eye
His supporters nicknamed Rafael "the boy with the laser eye". This intelligent boy is a vegetarian, does not consume any dairy products and reads the Holy Scriptures because he is convinced that his gift is of divine origin. In the future, he wishes to put this paranormal faculty at the service of humanity. Like Natasha, he wants to study medicine and devote himself in parallel to the paranormal sciences. The medical world admits to being totally overwhelmed by the faculties of these two young people. Even the most skeptical cannot question or explain these proven powers.