Victor of Aveyron: Instinct or Innate vs Learned Behaviors
Summary Case Study of the Wild Boy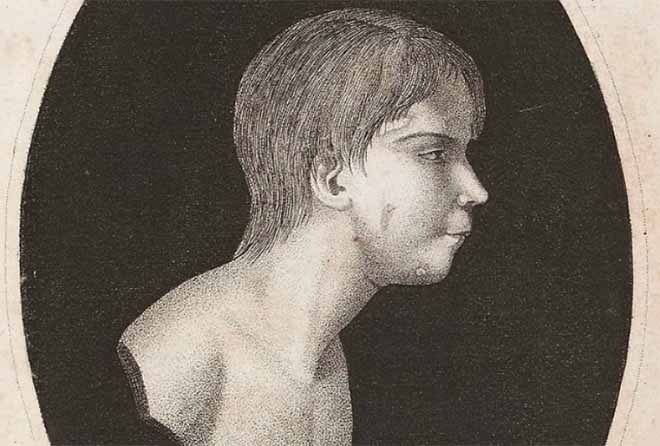 A child, about 12 years old, was seen for the first time towards the end of March 1797 on the eastern borders of Aveyron. He lives in a "kind of hut formed with branches and leaves" and feeds on acorns, roots and chestnuts. Completely naked, mute, fleeing at the approach of men, he was not definitively "captured" until January 8, 1800. Transferred to the civil hospice of Saint-Affrique, he was "haggard and exhausted", biting who tried to approach him, refuse any clothing and ignore the bed that is placed in his cell. Without any shame, he satisfies his natural needs wherever he is. The boy was entrusted soon after to the National Institute for Deaf Children of Paris (Institut National de Jeunes Sourds de Paris).
The alienist Philippe Pinel considers that there is no hope of educating the wild, silly - that is to say mentally handicapped - congenital child. But Doctor Jean Itard decides to try his education anyway. Itard applies a method which consists in making Victor, nicknamed the wild boy of Aveyron, acquire knowledge as he awakens his senses. Itard begins by assessing the main components of the disorders affecting the boy - sensory disorders, language disorders or disabilities due to lack of motivation. Observing his patient fiercely and meticulously, he establishes a precise evaluation of the failures and progress of the boy who lives in with the doctor. A housekeeper, Madame Guérin, takes care of Victor' upkeep. After a period of observation, Itard begins by awakening the nervous sensitivity of the wild child by making him undergo contrasting effects, in particular by giving him hot baths.
Itard notes significant hearing progress in the children. This one reacts very obviously to the sound O and this preference commits his educator to give him a name which ends with this vowel: "I made the choice of that of Victor, this name stayed with him, and when we pronounce it at high voice, he rarely fails to turn his head and run. "
But Victor of Aveyron remains practically silent. Deprived of verbal expression, he uses sign language. The wild boy thus expresses his desire for a walk, his desire for food, the boredom of too long a visit from the curious, whom he dismisses by presenting their hat to them and pushing them towards the door.
At the end of the first year devoted to his education, Victor manages to connect objects to the drawings which represent them and even to the written word which indicates them. But the wild boy of Aveyron still only pronounces a few syllables. Itard continued his work for 4 years. But Victor's intellectual development stops at a certain level, he does not access spoken language. His education is interrupted after 5 years.
The young man, thereafter, lives with only Mrs. Guérin in a house which belongs to the Institute for Deaf Children. He died in 1828, at the age of 40. The secretary of the Society of Observers of Man (Société des observateurs de l'homme), in Paris, says "that it would be very important for the progress of human knowledge (...) to note if the condition of the wild man abandoned to himself is completely contrary to the development of intelligence" and advises that the child be directed to Paris.