Extraterrestrial Intelligent Life Form And The Meta Universe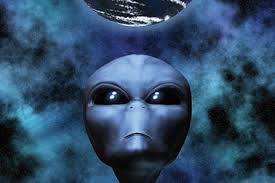 Since man knows that the Earth is not at the center of the Universe, that it revolves around the Sun and not vice versa, since the existence of telescopes allowing it to scan space and discover new corners regularly, he wonders if he is alone in this constantly expanding Universe. Many elements suggest that we are not the only living beings and that extraterrestrial intelligent life forms populate other planets.
Small probability calculation
The Milky Way contains some 135 billion stars. If only 1% of them have an atmosphere, there are still 1.35 billion. If, again, only 1% meet the conditions necessary for the formation of water and have lower forms of life, there are still 13.5 million likely to develop life as on Earth. If 1% of these Earth-like stars developed higher life forms, our Milky Way would be home to some 135,000 planets, on which advanced civilizations would exist. If 1% of these planets displayed a stage of evolution superior to ours, there would remain 1,350 planets which would think and live in a mode highly superior to ours. The other 133,650 planets are believed to be at different stages of evolution. And to give further thought, it should be added that this example only concerns our Milky Way.
The meta-universe
Modern science starts from the principle that our Universe is only one example among an infinity of others. This position should be adopted, because, on the basis of the quantity which is supposed here, we can rely on the fact that the mechanisms which created our Universe apply to the creation of other universes. The whole universe is called the meta-universe. Each universe is unique and lives its own story. But it nevertheless seems logical to assume that many of them have passed our stage of evolution for a long time and that all that we have left to live has already been passed. All these universes must be penetrated with life. Life in all the forms that we know, or life in a form that we hardly imagine, species having nothing in common with our representations. One can even assume that many life forms can coexist.
Data transmission across universes
It is in the very nature of life, and in particular intelligent life, to open up, to develop, to research, to study, to conquer or simply to explore new implantation sites. Life is constantly looking for new ways. In our world there are alliances and interactions between completely different and also distinctly separate components. It must be the same with the different universes of the meta-universe, especially when we think that one comes from the other. This is why it seems conceivable that at least one data exchange has taken place. We cannot call this information because it would have been processed before being reactivable and operational again. However, until they are networked with other data, they remain what they are: simple data. Once integrated into a network, they evolve towards the information stage. It should be kept in mind that since time immemorial, life has developed throughout the meta-universe, exceeding all limits.
Life has imposed itself and will continue to impose and expand. In any case, the speed with which life overflows from the meta-universe must be infinitely high. Have we already had contacts? Do we currently have them? Will we have any? The probability seems high.