Apparition and Message of Our Lady of La Salette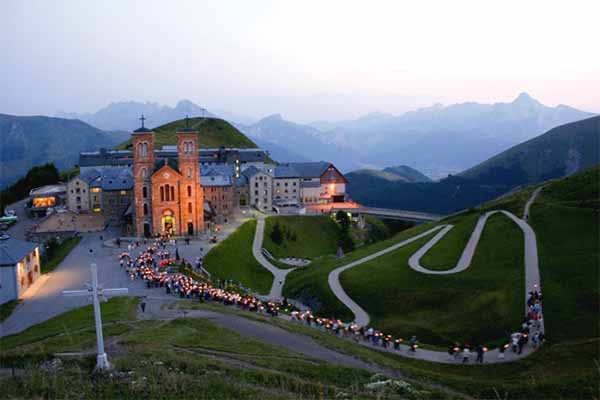 La Salette, a neighboring town of Grenoble, entered history on February 19, 1846 when two children, Mélanie Calvat, 15, and Maximin Giraud, 11, saw a luminous and incandescent mass near a fountain, when they were grazing their flock: they approached cautiously and discovered that the intense light was the crown of a beautiful woman in tears.
The apparitions quickly aroused great attention and attracted an ever-increasing number of faithful who baptized this locality "new Sinai". Among other things, the children reported that Our Lady wanted to share with all the faithful the need to do penance and to observe with faith the precepts of Christianity. On certain occasions, the Virgin Mary was particularly clear: "The people must submit, otherwise I will be forced to leave the arm of my Son free". This disturbing warning did not seem to have had much effect in our war-torn and disinterested world.