Ancient Ruins of the Megalithic Temples of Malta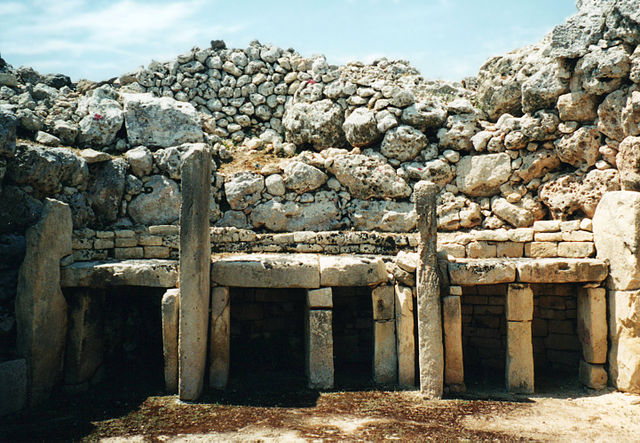 About as old as Newgrange in Ireland, the site of Malta temples is much more extensive. Seven of the twenty-three attested temples have survived to the present day. Built between 7000 and 2500 BC, these are megaliths structures, buildings made up of gigantic blocks of rough stone.
Prehistoric maltese stone temples : Ggantija and Mnajdra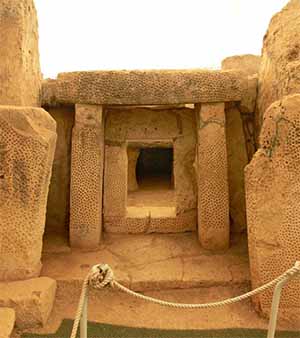 Aside from the fact that they sacrificed animals, as evidenced by the discovery of bones, very little is known about how the people of Malta honored their gods. With regard to the care and imagination they brought to the construction of their temples - like that of Ggantija, part of the plan evoking a leaf of clover, or that of Mnajdra, built in corbelled construction -, one can however affirm that religion plays an important role for them.
According to some calculations, several generations would have been necessary to build a single temple. In certain cases even, the dimensions of the buildings and the weight of the stones which constitute them (nearly fifty tons per stone) are such that it undoubtedly took nearly 500 years to complete them.
The legacy of an unknown people
The megalithic temples of Malta undoubtedly bear witness to a great civilization. But it poses many puzzles today. Apart from the temples, a few isolated tombs or works of art - notably statuettes representing goddesses - there is, in fact, very little of this civilization. Nothing, for example, could tell us anything about the origin and development of this culture.
The few traces preserved, however, suggest that these builders had very good knowledge of astronomy. Thus, in some temples, the central chamber is carved out of a niche (called "oracle niche"), located on the wall facing the entrance, through which the sunlight passes through the days of equinox, creating a grandiose lighting. In addition, many Maltese temples appear to have been built in connection with the alignment of the sun, and some even believe that they would form the first calendar in history.
We also found a fragment of stone which seems to represent a map of the sky. In some places, patterns carved into the stones or the walls of the temples were probably inspired by stars or plants. Finally, there is a top of some temples of irregular or crevassed rock formations. In some cases, the blocks have been arranged and assembled in such a way that they evoke a face. According to one theory, these stones represent spirits or gods.
Women also seem to have played an important role in society or, at least, in religion. Many of the artifacts that have come down to us represent female figures, whose heads, arms and feet are strangely small. Some believe that Malta was honored with a goddess of Fertility. For other researchers, these numerous female representations are the sign of a matriarchal organization of society.
Underground temples ?
The future will probably be unable to give us more information about this civilization. The high salt content of the atmosphere has already greatly damaged the ancient ruins of Malta and one can imagine that other vestiges have already suffered the same damage in the past. However, we hope to discover underground temples, as well as the objects they contain, which would then lead to new, more in-depth investigations.