Spontaneous Healing And The Meaning of Healing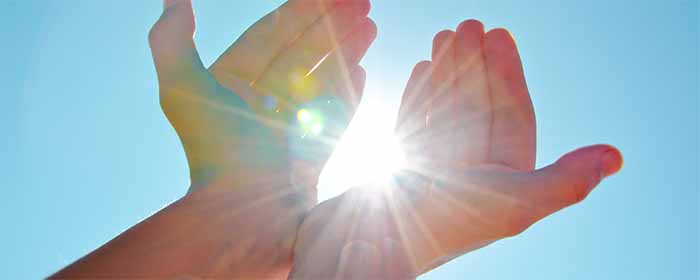 All the doctors were confronted, in their practice, with spontaneous cures even with the disappearance of malignant tumors, without understanding the origin of it. The doctors being men of science, they do not venture to speak about miracles. They continue to look for explanations falling within the known patterns of medicine, refusing any other interpretation. The real question that medicine should finally ask is: what does healing really mean?
A blind man recovers his sight
In 2004, Joyce Urch, a 74-year-old woman, was the victim of a very serious heart attack that plunged her into a coma. In 1979, she was diagnosed with glaucoma, as a result of which she had almost completely lost her sight. When she came out of a coma, after three days of unconsciousness, Joyce had regained her sight. To date, doctors have found no explanation for this unexpected spontaneous healing. Doctors are faced with a mystery, because this spontaneous healing is unlike anything known. The patient and her family speak of a miracle.
Two other extraordinary cases of spontaneous remission
One German patient suffered from a bronchial tumor and another from a malignant melanoma. These two cases had reached the stage of metastases, which had already reached vital organs. The doctors had stopped all treatment on the first patient who was only provided palliative care. But suddenly and without any other medical help, the tumors and metastases all disappeared. The man lived another ten years, completely cured of his cancer, and died of a pulmonary embolism. In the second patient, suffering from skin cancer, the tumor was removed by surgical intervention. The man also undergoes chemotherapy in order to treat his metastases, and rays in order to counter those of his brain. Despite this follow-up, the doctors decided to give up the fight. The man then switched to alternative therapies, changing his eating habits and adopting a complete vegetarian diet. Within three years, all of his tumors disappeared and, since 1986, the patient is considered cured. Medicine is once again faced with an enigma.
Does the mind play a role?
People who have experienced spontaneous healing often attribute it to their mind or to the application of alternative therapies. For several years, scientists have been compiling data relating to spontaneous healings and trying to use them for statistical purposes, without finding an explanation. Research groups at the Nuremberg Clinic and the Heidelberg University Clinic are currently concluding that medicine is unable to make recommendations to patients, or even to give any interpretation of the facts required to stimulate spontaneous healing.
In circles of alternative medicine or parapsychological circles, we seek to involve in this healing process certain individual characteristics, types of behavior or religious factors. Therefore cases of spontaneous healings in a religious context and of deep piety are widely documented. Medicine however refuses to establish a cause and effect link and believes that it is a simple combination of circumstances. For the moment, the question of whether these healings result from the action of spiritual forces or from chance is not yet settled.
A scientific explanation of spiritual processes
Parameters such as the patient's lifestyle, quality of life and personal attitude towards the disease play a major role in his recovery. Scientists concede an "existential transformation" when the patient meets "spirituality" or God. As a result, he is developing a form of recognition for his illness, and, according to the researchers, this thought could stimulate the immune system and generate spontaneous healing.