Canadian Lake Monsters : Manipogo, Ogopogo & Igopogo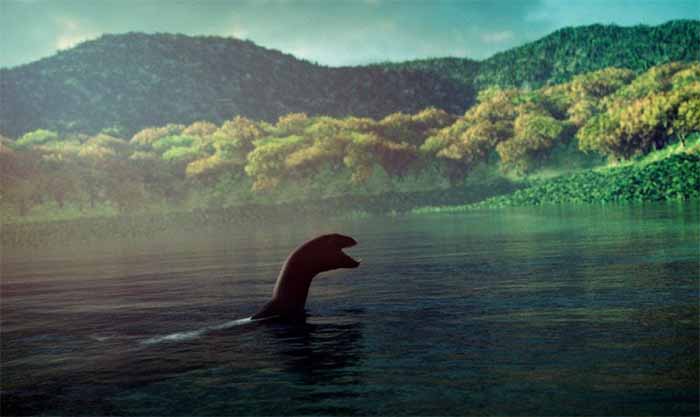 Nessie is not the only creature supposed to haunt aquatic environments. Indeed, Loch Ness is not the only lake environment, or other, endowed with a possible form of life, different from its usual fauna. For centuries, three Canadian lakes have been the subject of strange sightings, and sea snakes have been counted in numbers from Tasmania to Massachusetts since time immemorial. The description of several of these creatures evokes the body structure of the plesiosaur or the ichthyosaur, which lived on this earth in the Pliocene, the most recent epoch of the tertiary era. These animals have been considered extinct for a very long time. But would such creatures have remained hidden in the ocean depths to reappear from time to time?
Manipogo
Lake Manitoba in the Canadian province of the same name is believed to house an aquatic creature in the shape of a black snake with a bumpy back: the Manipogo. Its length would be between 3.5 and 15 meters. In 1962, two fishermen took photos, which were not validated due to their poor quality. It could just as easily have been floating wood.
Igopogo
In Canada, north of Toronto, Lake Simcoe is said to welcome the Igopogo, baptized Kempenfelt Kelly. This creature would have a long neck and a dog's head. The concordance of descriptions reinforces the theory that the lake shelters an unknown animal. In 1970, John Kirk, president of the British Columbia Scientific Cryptozoology Club, undertook research which was unsuccessful. Amateur videos show a dark shadow, then a head that comes out of the water, observes the surroundings before diving back into the lake. For Kirk, it is only a seal or a sea lion.
Ogopogo
Canadian lake Okanagan in British Columbia is believed to be inhabited by an animal called Ogopogo. The Aboriginal Indians knew this mythical lake creature long before the arrival of the "white men". This is why they provided themselves with live chicken every time they crossed the lake. No evidence can attest to the existence of this sea monster. Its first recorded sighting dates from 1937. Its size would be 9 meters. In 1986, six bumps emerged on the surface of the water and the witness at the time estimated that the animal was 15 to 18 meters in length. Scientists believe that this appearance was caused by a whale or a reptile.
Basilosaurus, or sea snake
Some cryptozoologists compare these creatures to Basilosaurus, the primitive whale. But the lakes freezing in winter, these mammals would not be able to come and breathe on the surface. In addition, Basilosaurus could reach a length of 25 meters, so that it could not disappear in rivers that do not freeze. Other cryptozoologists believe that they are large sea snakes, which, on the one hand, can live under the ice, and on the other hand, swim in a river without being spotted.
For zoologists, these observations only prove that seals sometimes migrate from the ocean to inland seas. So these would only be seals. Bernard Heuvelmans analyzed five hundred and eighty-seven accounts of direct observations. He sums up: "Sea snakes, with a typical long neck, a cigar-shaped body, four limbs, webbing and rapid movements. Seldom observed marine saurians, resembling crocodiles and appearing in tropical waters; sea horses, multibosseled otters, multi-fins, giant anguiforms, the father of all turtles and "the yellow one".